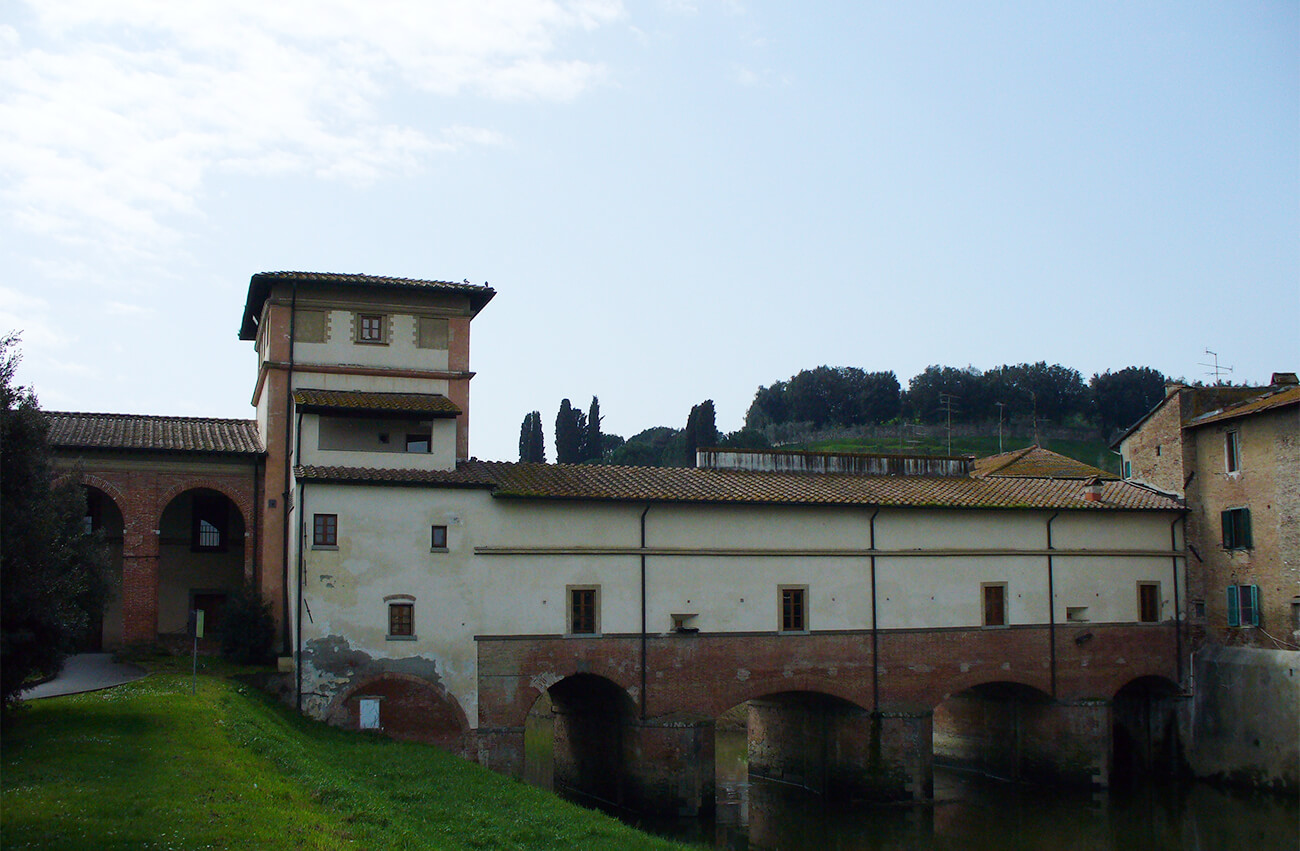 We have news of a bridge near Cappiano since the early Middle Ages when the Via Francigena here crossed the Gusciana canal, an emissary of the Fucecchio Marshes. It was a fortified bridge with an adjoining weir and a mill, used at the beginning of the 15th century by the Republic of Florence as a lock to regulate the outflow of the waters of the Padule.
In 1550 Cosimo I had the bridge and its annexes rebuilt by prestigious workers, including David Fortini and Nicolò Pericoli, known as Tribolo. The result was a monument of great complexity: in addition to a fortified bridge with two towers there were also two openings, called "calle", used to regulate the water level for fishing and the passage of small boats. The bridge also became a machine for the exploitation of water as a driving force for various manufactures and finally the administrative center of a farm that was established during the 1500s.
Due to the extensive damage suffered during the war, the bridge was hidden for a long time by scaffolding used to ensure its stability. On the occasion of the Jubilee of 2000, thanks to the funding obtained by the Municipality, in just 16 months of work the bridge has returned to its former glory. The structure is now used as a hostel.